SEATTLE - Introduction to Motion Capture & PCap Bootcamp


February 22 (Saturday) at 10:00 am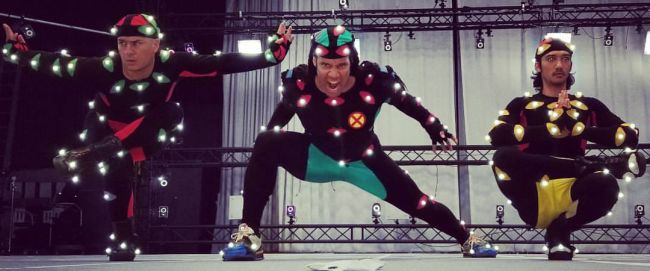 Introduction to Motion Capture
If you want to be the best, then your training starts here.
This class is for the beginning or experienced actor, stunt or physical performer wanting to understand and better prepare for work in Performance Capture. This class introduces the performer to the world of Motion Capture, and helps them understand:
What "motion capture" is and recognize the different types of Motion Capture technology.
How performance capture acting is similar, and how it can be very different than film acting.
The different types of performance capture and what you'll need to get ready for it.
Imagination meets movement: Introductory movement exercises to help you better understand the challenges, difficulties and magic of performance capture action and acting.
PCap Bootcamp
Intermediate Performance Capture Skill Set: basic nav action, in-game movement, and intermediate movement performance.

Actors, Stunt-people and Specialty performers alike will benefit from the essential skills in Performance Capture Boot Camp as it advances and evolves the craft learned in the Intro class and builds upon them so that you are fully prepared to not only understand everything involved with Navs (Navigations, the full scope of movements needed to drive the characters in video games and film) but the process, rules and variables often associated with this type of performance capture. This class also covers essential action including the fundamental attacks and reactions that are required in even the most basic of action scenes and nav captures.
Notes: This is a very physical class. Please inform instructor of any physical restrictions or persistent injuries before class begins. Safety first
Please fill out the form to register:
Class Price
$250
If you have an account you can also log in here first:
Sign In