Erin Fitzgerald's Character Creation


February 16 (Sunday) at 1:00 pm
Instructor
Erin Fitzgerald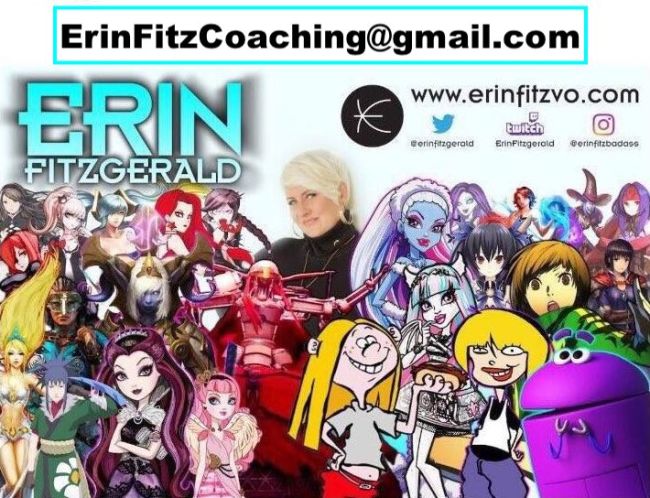 There is no such thing as 'Voice' Acting, there is only acting. Performers will create authentic and imaginative characters that work behind the mic for cartoons and video games. This class looks deeper at connecting the body and breath as the source of creating believable characters, so that our performances behind the mic are as strong in the booth as they are outside. Using cold read exercises, video game and animation audition copy; we will bring our characters to life with every facility of our instrument, while examining the power of transforming the body and its parts as the bedrock of great performance, vocal or otherwise.
Please prepare for this class by:
Bringing one piece of non-fiction literature that does not interest you. For example, Erin's not interested in cars, billiards or math textbooks. Hint: try your local, Little Free Library for some un-inspiration.
Dressing in movable, breathable clothing and bringing lots of water.
Sorry - that class has already taken place!